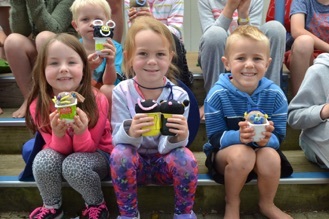 Enrolling at Goodwood
We welcome all enquiries to attend Goodwood. We are a zoned school with a number of out of zone placements available for ballot each year.
Please contact office@goodwood.school.nz or ring 827 6817 to make an appointment for a tour of our school.


GOODWOOD SCHOOL

Adoption of Enrolment Scheme Effective from 17th July 2006
In order to avoid overcrowding, or the likelihood of overcrowding, the Goodwood School Board of Trustees has adopted an enrolment scheme, which has been approved by the Ministry of Education.

Under this scheme, students will be enrolled if they live within the home zone described below:

Pukemoremore and Victoria Road up to Ringer Road, Bellevue Road to Marychurch Road, Marychurch Road to Hannon Road to Vogel Street. Vogel Street to King Street. Down King Street to Robinson Street to Thornton Road to intersection with French Pass Road. From intersection, take a line north to the end of Gudex Road through to Maungakawa and Te Miro Roads intersection. From here take a line to the end of Flume Road and then direct through to Ngati Haua School. Ngati Haua School to Pukemoremore -Victoria Road intersection.

The enrolment of out of zone students is governed by the provisions of the Education Act 1989. There will be some spaces for out of zone students, which will be allocated through ballot. Interested parents/caregivers are asked to contact the school.

The enrolment scheme, which includes a precise description of the home zone, may be viewed at the school office, where copies of the scheme are also available.