Goodwood School is governed by a Board of Trustees. These are people elected by our community.
Mike Gascoigne is our Board chair and he works alongside Sandra, Leanne, Bevan, Craig, and Mark to uphold their commitment to govern a school that offers opportunities for all learners to be the best they can be.

Introducing Mike:
Mike is currently a Director and owner of Pinpoint Properties Ltd a commercial property managementcompany that cares for and manages a portfolio of commercial properties in the greater Waikato/BOP area. He attended University at Lincoln College in Canterbury where he gained a B.Com (VPM) – Bachelor of Commerce degree majoring in valuation and property management and is also a Registered Valuer (property).

He and his wife Jane were first introduced to Goodwood School in October 2007 when their eldest daughter
Holly started school as a 5 year old, Holly is now in Year 9 at Cambridge High School. Their second daughter
Paige has also been lucky enough to progress through the years at Goodwood leaving as a Senior last year to
attend Cambridge Middle School and is now in Year 7. Ben, the youngest is a very keen Year 4, Goodwood
Ruma Kotare student, who loves being a part of Goodwood and enjoys his sport including, rugby, touch,
hockey and cricket.
As a parent Mike believes that we are very lucky to have a school like Goodwood that provides the platform to
learn, achieve and excel in a safe, fun and happy environment for our children's early learning years. He is a
keen cyclist, being the Club Captain of the Te Awamutu Sports Cycling Club and also enjoys, friends, family,
fishing, diving and rugby. (however not necessarily in that order).
Mike was elected to the BOT of Goodwood School in 2013 and has held the position of Chairperson for the past
two years. He is always approachable and parents are welcome to contact him at any time on his cell phone:
0274 308 311 or by email: mike@pinpointproperties.co.nz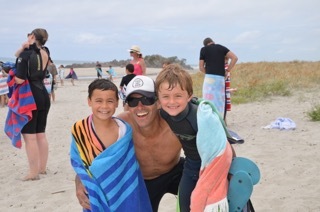 Mike
Introducing Mark
mark.dawe@bayleys.co.nz 027 5070861
Mark is a Sales Manager for Bayleys Real Estate, managing the Waikato Rural team.

This is a role that he has held for over 11 years and one that he enjoys, particularly as it
enables him to utilise his commercial and sales expertise whilst maintaining a strong
engagement with the rural communities across the Waikato and the professional sector.
Mark and his wife Emily have three boys. Their eldest, Lachy has been through
Goodwood and is now a Year 7 at St Peters School. Murdoch and Hunter are in Years
5 and 3, respectively at Goodwood. The boys have thrived in a fun, caring school that
continues to provide them with many great opportunities.
Mark has been involved in coaching rugby and cricket for the past 5 years at Goodwood
and will continue to be involved in the years ahead. Playing sport is a key activity for
the Dawe family and Mark also enjoys training at Cambridge's Avantidrome a couple of
times per week (in the "Masters" category!)
Mark was elected to the Board of Trustees in 2013 and has served as Treasurer for the
past 3 years. This has involved overseeing how the school finances are managed and
Mark has had involvement in some significant capital projects over the past couple of
years including the new astroturf courts and new carpark.
Introducting Sandra: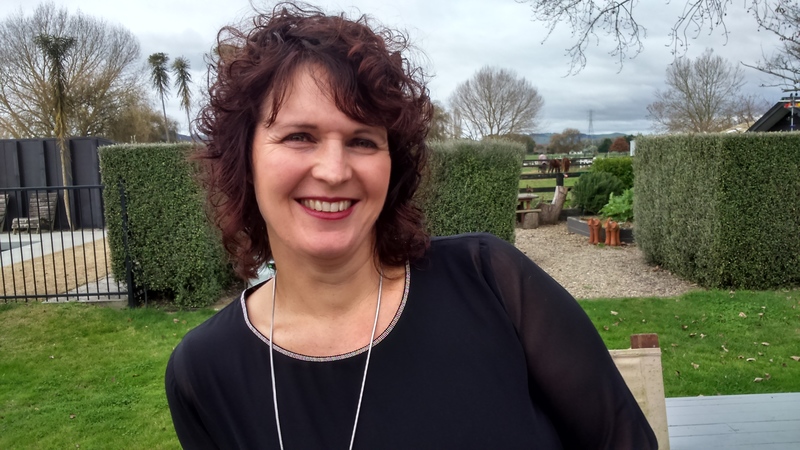 Hi, my name is Sandra Taylor.
I am one of the newly elected members on your Goodwood School Board of Trustees 2016 of which I
am very humbled and honoured to be a part of.
I sit alongside a great team of people that have incredible skills, passion and knowledge to govern
our school.
I am looking forward to being a part of this team to continue in achieving great things for and at
Goodwood School, which in turn empowers our children to be awesome explorers and learners for
the future. To support our amazing, competent staff, who are dedicated and committed to ensure
our children are safe and achieving.
I have a passion for people.
Ears to listen and hear; Eyes to see things and faces; a Heart to feel and
love; Hands to serve and Feet to walk along side.
Introducing Craig:
I have lived in the Fencourt area most of his life; attending Goodwood School myself when there was a school roll of 24 children.
I am married to Kaye, and we have two sons. Our eldest son Mitchell attends Cambridge Middle School, and our youngest son Luke is in Year 6.
I am an agriculture contractor. Prior to contracting I was dairy farming on Flume Road. When not at school or work, I can be found with a rod in my hand, kicking a ball around and playing social cricket.
I am a very active parent in the school community. Over many years I have coached my eldest son's rugby team, and am regularly involved in many other activities at school.
As a parent I firmly believe success at school is not just about national standards and sporting achievements. It is also about developing kids learning, forming strong friendships, and about excelling in all they choose to do. This could not be achieved without the support from the fantastic teaching and support staff, and the PTA. The governance structure at Goodwood supports education and everything that happens in and around the school environment.
I was elected to the Board of Trustees in 2013 and held the buildings and property portfolio. I have had significant involvement in some schools key projects such as new teaching block build, new carpark build, AstroTurf and most recently the successful Goodwood Trail Ride.
Introducing Leanne:
As a newly appointed member to the Goodwood BOT in 2016 I look forward to the opportunity of providing governance and ultimately a wonderful environment for your children to learn, grow and achieve !!! As Sandra mentioned we are honored to work with, and alongside, a great team of people that have incredible skills, passion and knowledge to shape our Goodwood Explorers into lifelong learners and contributors.
Having moved to Cambridge from the Hawke's Bay in early 2016 we are embracing the positive and inspiring place it is. Myself, and my husband Ian, have 3 children, of which 2 have enjoyed the fantastic opportunities Goodwood has to offer. Oliver Y9 and Charlie Y7 both attend St Peters, Charlie was fortunate to spend Y6 at Goodwood in 2016 and embraced all opportunities and built some wonderful friendships. Holly, currently Y5 takes every opportunity to become involved with extra-curricular activities, loving the recent addition of Kapa Haka.
As a family we are actively involved in Rugby and Netball with both Ian and I coaching school teams. We are also involved in Tennis, Mountain Biking, Surfing, Water Skiing – being involved with sport is a key priority, great medium to have fun and enjoy new friendships.
I was recently appointed as the Regional Facilities Advisor for Sport Waikato, this role works very closely with local authority to identify current and look at future sporting and recreational facility requirements within the greater Waikato – an exciting role in an ever expanding and progressive region. With Ian's involvement in the rural sector, Area Manager for FMG, we have a strong affinity with all things rural of which is at the heart of Goodwood School.
Introducing Hayley
Hi my name is Hayley and I am lucky enough to hold the position of staff representative on the Board Of Trustees at Goodwood School. I feel privileged to work alongside such a dedicated and skilled staff, community and board. I have been teaching for 16 years and thoroughly enjoy being in the classroom amongst all the action, fun and learning taking place.
I privileged to be working alongside a Year 2 class. My husband Kris and I have two children Emily Y6 and Jack Y5 who are also Goodwood Explorers and making the most of the many opportunities available to them. I look forward to continuing to provide the very best for our children in my role on the board.